Mar. 01, 2023
PVD coating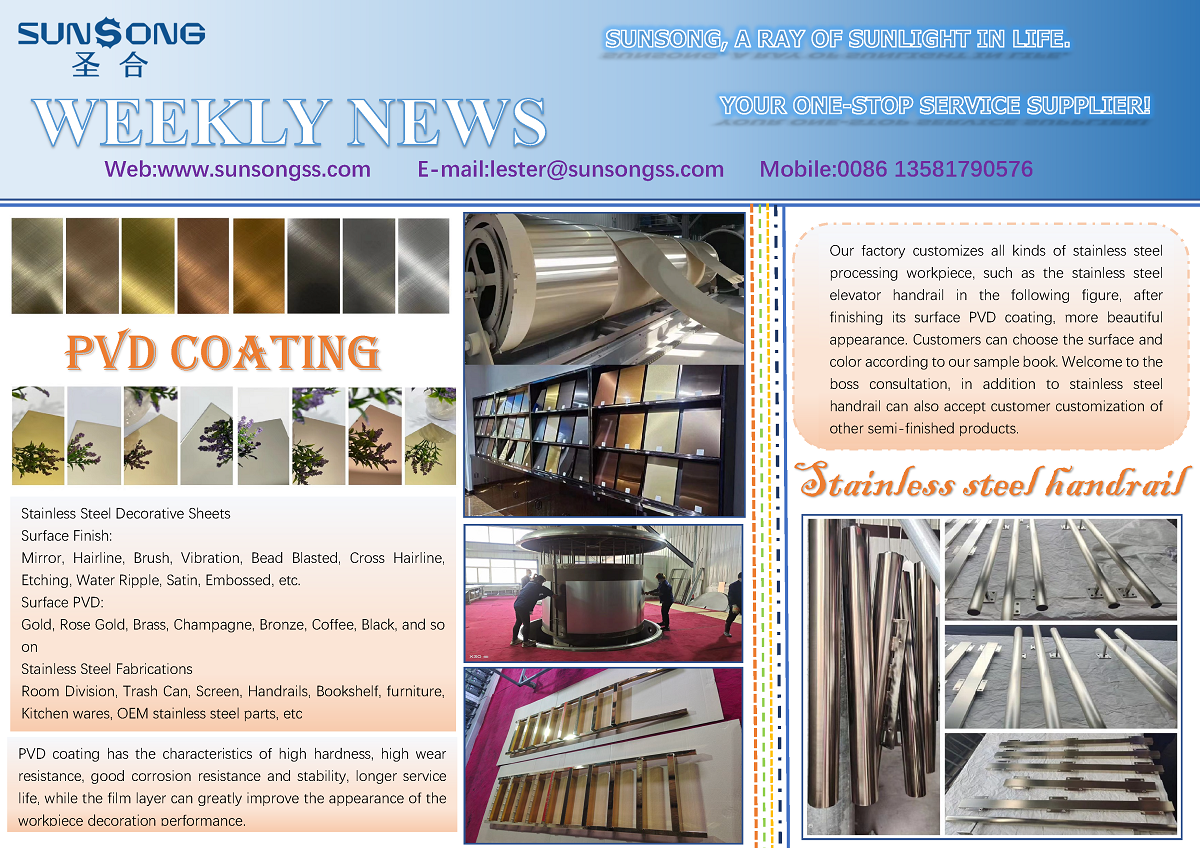 Stainless Steel Decorative Sheets
Surface Finish:
Mirror, Hairline, Brush, Vibration, Bead Blasted, Cross Hairline, Etching, Water Ripple, Satin, Embossed, etc.
Surface PVD:
Gold, Rose Gold, Brass, Champagne, Bronze, Coffee, Black, and so on
Stainless Steel Fabrications
Room Division, Trash Can, Screen, Handrails, Bookshelf, furniture, Kitchen wares, OEM stainless steel parts, etc
PVD coating has the characteristics of high hardness, high wear resistance, good corrosion resistance and stability, longer service life, while the film layer can greatly improve the appearance of the workpiece decoration performance.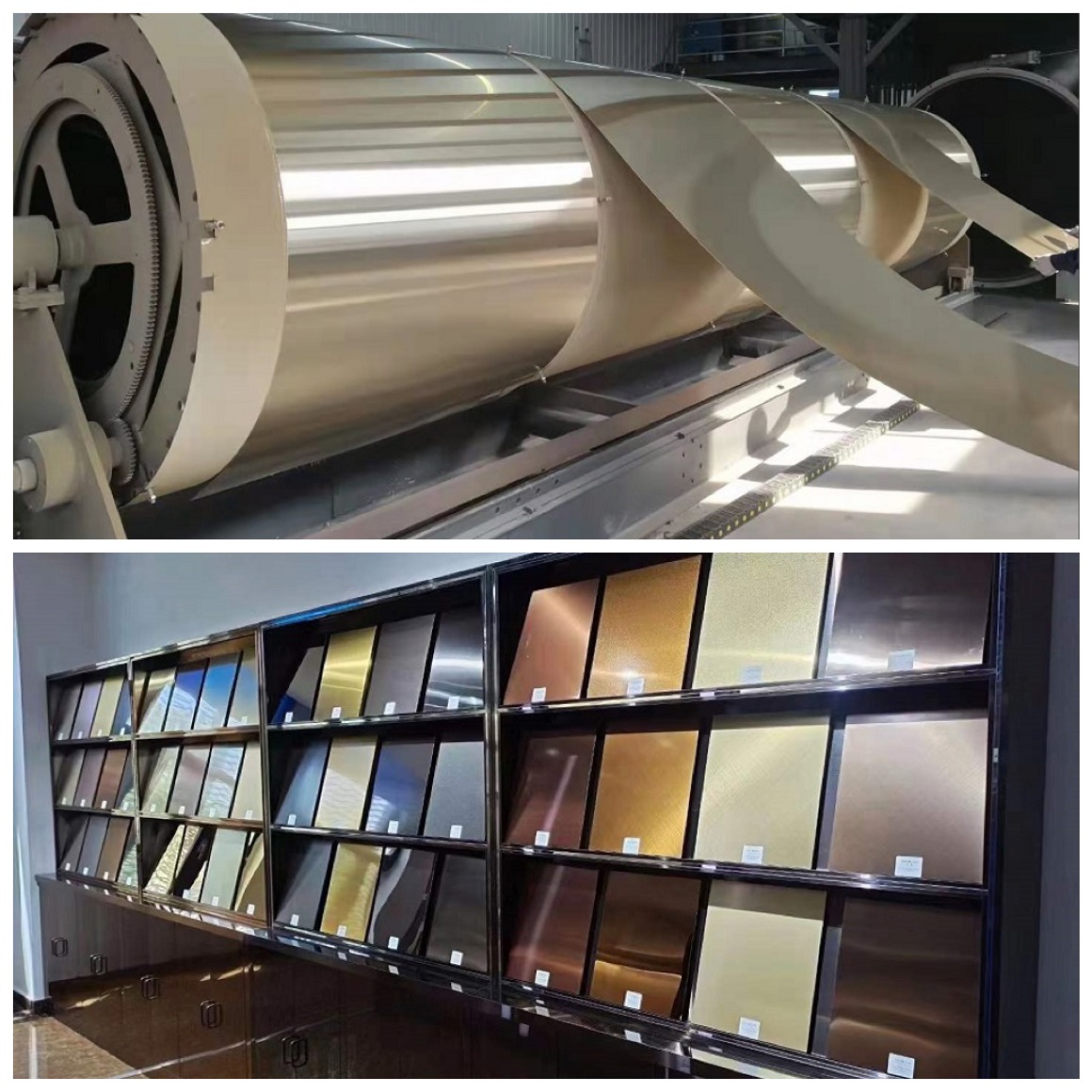 Our factory customizes all kinds of stainless steel processing workpiece, such as the stainless steel elevator handrail in the following figure, after finishing its surface PVD coating, more beautiful appearance. Customers can choose the surface and color according to our sample book. Welcome to the boss consultation, in addition to stainless steel handrail can also accept customer customization of other semi-finished products.