Apr. 23, 2023
Today more than ever, there are numerous material options for commercial railings, but not all of them have the same level of uses. Stainless steel railings offer competitive benefits other materials can't match.
While other materials can be suitable for specific locations, stainless steel is one of the most versatile and durable materials to use in any space. They don't easily succumb to corrosion, require little maintenance, and can be cut and welded into various designs. Plus, stainless steel's sleek design pairs well with other materials—creating a unique aesthetic.
If you're in the market for commercial railing systems, here are five reasons why you should consider stainless steel.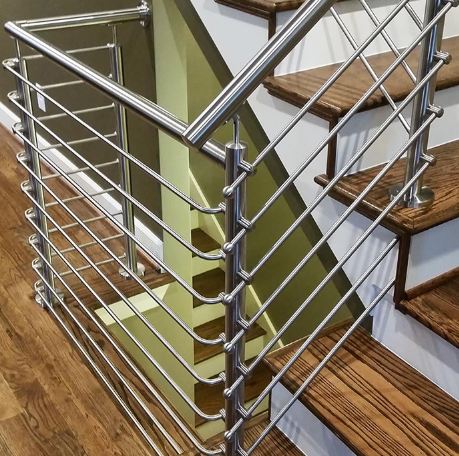 1) Strength
Out of all railing materials available to architects, stainless steel is the strongest and most durable. To prove this, let's take a look at its tensile strength compared to aluminum. Tensile strength is measured as force per unit area, and in the International System of Units (SI), the unit is the "pascal" (Pa); a multiple is called "megapascal," or MPa. The ultimate strength for stainless steel is 590 MPa versus that of 300 MPa for 6061-T6 aluminum.
With a fatigue performance that is twice as great as aluminum, stainless steel railings will provide many more years of safe, aesthetically pleasing use than an aluminum system.
2) Eco-Friendly
For architects looking to use sustainable materials in their designs, stainless steel is a perfect choice. Stainless steel is 100% recyclable and can be recycled to make more steel materials without losing its quality.
Not only is it created from sustainable sources, but 92% of stainless steel used in architectural projects is reused and recycled. Stainless steel proves to be quality material that meets the mark on performance while being environmentally friendly.
3) Affordability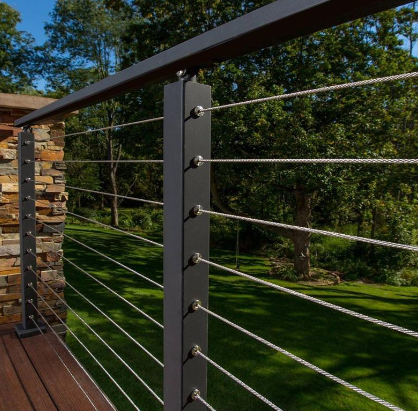 While stainless steel might not be the cheapest option at its initial price, its durability and low maintenance makeup for the cost.
Stainless steel can endure harsh weather and will not crumble, fracture, or bend over time. Because stainless steel is a strong material, posts and handrails can be constructed much thinner than other railings. A "strength equivalent" steel post is 50% thinner than an aluminum post.
Stainless steel requires little maintenance as well. A simple and free way to keep railings and posts looking like new is routinely wiping them down with a damp cloth.
4) Aesthetics
Stainless steel railings offer a sleek and modern aesthetic to any contemporary design. They are not easily damaged and do not wear and tear, ensuring your design will remain visually pleasing for a longer period of time.
These railings are typically offered in a wide variety of design options. Whatever your preference is, stainless steel can be customized to match it. Its simple design allows it to match well with various infill options, including glass, cable, panels, and bars.
We are a stainless steel railing supplier. If you are interested in our products, please contact us now!