Jun. 22, 2022
HANDLES
&
HANDRAILS
Have I ever told you we can provide Stainless Steel Handrails?
For elevator cabin decoration and Glass Door Handrails.
For the surface of the handrails, we can do Hairline, Bead Blasted and Mirror polished. With PVD color coating machine, we can provide most of the colors in the market. Such as Bronze, Gold, Gold Rose and so on. For the joint part, there can be screw fixed, welded.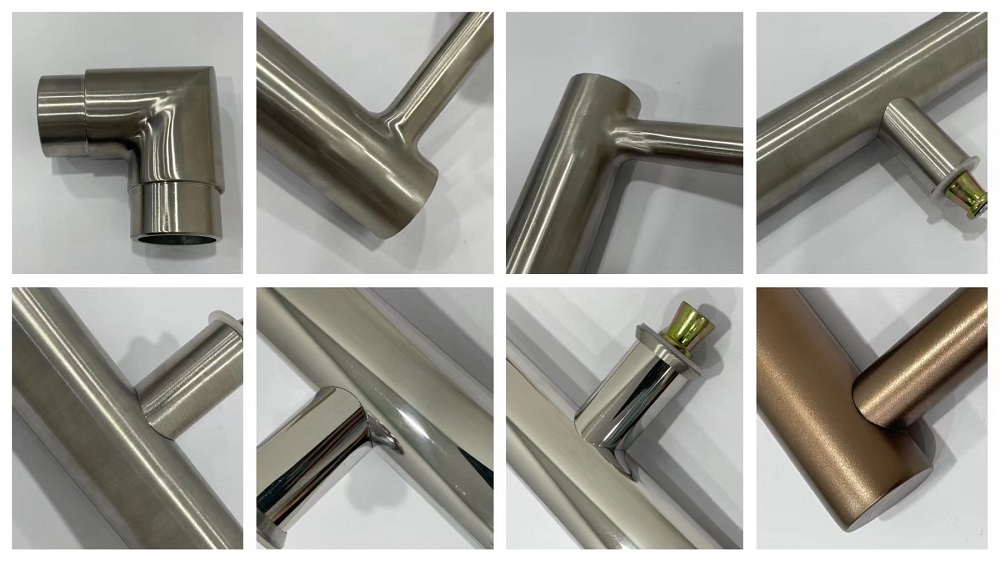 We are acclaimed by our clients for the stainless steel fabrications, more and more clients place orders. Thanks to our engineer team, we can understand the shop drawings better. What we made from simple to complex. And our factory grown up with the same time.
We know there is long way to go on the road of stainless steel fabrications, we have confidence to solve any obstacle that blocked the road.