May. 30, 2023
There are many types of stainless steel products available in the market, of which stainless steel sheets are one. However, since there is not much information available on the products and more on stainless steel itself, a lot of business owners find it difficult to understand the usability of different types of stainless steel products.

As we would be focusing on stainless steel plates in our blog today, we would be revealing few very popular uses of the product. It has high resistance to corrosion and oxidation and thus is popular among many industries. Apart from the physical factors, the chemical properties of the product govern the usability of the product. Stainless steel is made with a combination of different types of metals and hence has various grades where each of them has unique usability. As per your industry's unique needs, you must search for a stainless steel sheets manufacturing company based on the quantity you require.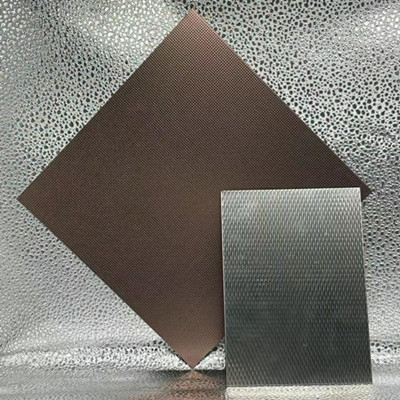 Stainless Steel Sheets
Reasons to use stainless steel sheets
One question that haunts many industries is that of finding the right product. Stainless steel comes in many qualities, shapes, and sizes. It is very imperative that you go with the one that meets your unique needs. Every industry has a different set of challenges; for example, a chemical industry would require products that can handle corrosion from chemicals; however, an aeronautical industry would need something robust, durable, and abrasion-proof. This small example would help you understand the gravity of choosing the right product. A good product allows you to reduce maintenance and operational costs, and it gives you a major benefit when you are running a business.
Coming back to stainless steel sheets, industries choose it because it is easy to form. It is sleek, shiny, and lightweight. More importantly, these factors don't affect the durability of the material. It is a malleable product that doesn't compromise strength, and that makes it very ideal to use in various things.
There are many plate grades available on the market, and you can rest assured of the strength and corrosion resistance. It has many applications.
Types and grades of Stainless steel sheets
There are different grades available on the market. They are classified into numbers and numbers with alphabets in combinations. It depends on which industry uses it and where it is applied to choose the right grade of stainless steel sheet.
In the grade name, you would encounter numbers written with H and L; they refer to the low and high carbon content in the stainless steel sheets. You can also understand the significance of these grades from the stainless steel stockist.
Stainless steel sheets with no letter in their grade
There are some products that don't have H and L in their name; these are called straight grades. Straight-grade products have .08% carbon in them. There is no strict requirement stating these metals much have a minimum amount of carbon in them. Here are some common applications mentioned of the stainless steel sheets.
Common applications
304 – The stainless steel sheet variations available in 304, 304H, and 304L are part of the 300 series in particular. They are very compatible with stainless steel grade for the food and beverage industry, as they keep contamination at bay. They have 18% chromium and 8% nickel in them.
316 – Another grade from the 300 series, they are often used in environmental and marine applications due to their high resistivity to saltwater. It has 16- 18 % chromium and about 11- 14% nickel.
410 – It is heat-treatable steel and can be used for making surgical instruments and strainers.
Wrapping Up
These were some stainless steel sheet grades you can use for your industry; for more information, stay tuned with SUNSONG. If you are interested in our products, please contact us now!