Dec. 14, 2018
You can extend the service life of stainless steel such as Stainless Steel Hairline Finish by preventing contact with corrosive substances.
Follow these best practices when working with steel.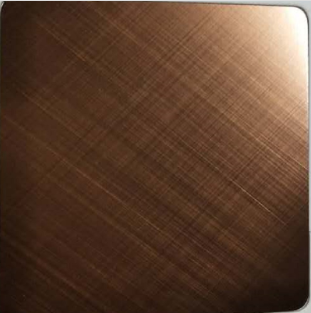 (1)Always wear clean gloves.
(2)Always use stainless steel tools and elements.
(4)Don't weld, cut, drill or grind carbon steel around stainless steel.
(5)Prevent contact with concrete ore.
(6)When electricity washing neighboring surfaces, wrap stainless steel with plastic, For example the PVD Coated Color Stainless Steel Sheet products.
(7)If chloride concrete or solutions detergents contact stainless steel, then rinse immediately.
(9)The most common mistake people make is using a corrosive cleaner.
(10)Never utilize the following goods to clean stainless steel such as the SS Etching Sheets:
Oven cleansers; Chloride bleach; All-purpose cleansers; Any cleaner comprising chromium; Abrasive cleaners.